Our unique design caters for the home baker & entertainer lifestyle trends of today
3 PIECE MASTER
Lid, base and sleeve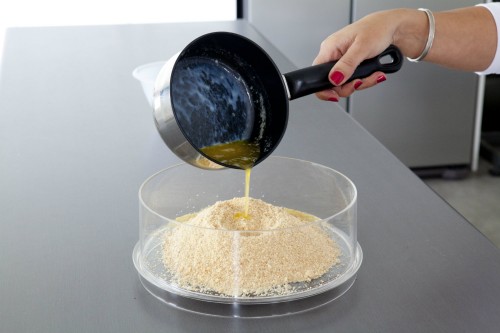 PREPARE
Pour ingredients in and create perfect layers.
SET
Set in the fridge or freezer! Once set remove the sleeve.
SERVE
Cut and serve from the base.
Our cake ware Masters are an innovative Australian made designed for the convenience of preparing, setting and serving your delicious cold recipes.
The Masters are a three piece product: a base  allowing you to perfectly cut and serve your masterpiece, a removable sleeve which sets your recipes, a lid to seal in the freshness.
"Create recipes without an oven for Christmas"
Delicake focus on the home baker and entertainer, creating products that work beautifully for the growing number of no baking consumer trends, required to set recipes in the fridge or freezer.
Create Recipes Easily From Fridge/Freezer To Table
Our Masters are an all in one solution creating recipes in three easy steps, saving you time and effort, transport easily & present beautifully on any table.
"Impress your guest" Entertain without baking & waiting.
Preparing your recipes in advance lets you enjoy your family and friends with your centrepiece recipe ready to cut and serve on any dining table for all of you to enjoy.
You Have Seen Our Brand