Our unique design caters for the entertainer & busy consumer lifestyle trends of today
3 PIECE MASTER
Lid, base and sleeve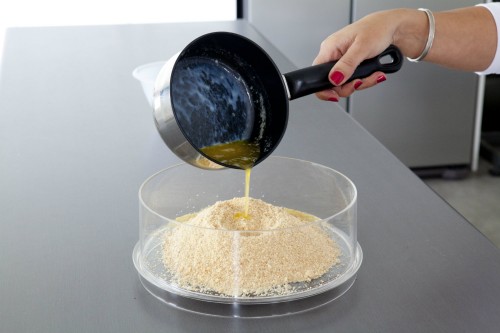 PREPARE
Pour ingredients in and create perfect layers.
SET
Set in the fridge or freezer! Once set remove the sleeve.
SERVE
Cut and serve from the base.
As Seen & Featured
LIVE on Studio 10 Channel 10
Welcome to Delicake!
Ditch spring form, bakeware & storage containers for No Bake Masterpieces!
"Delicake has an all in one solution for you"
Delicake cake ware Masters are an innovative Australian made design. Our Masters are designed for the convenience of preparing, setting and serving your delicious no bake recipes. Its transparent material allows you to see perfect layers when assembling your ingredients.
Our Masters are a premium German acrylic three piece product: a lid to seal in the freshness, a removable sleeve which sets your recipes, a base  allowing you to perfectly cut your masterpiece and serve.
Our Masters
Our Masters will help you create No Bake Masterpieces. Desserts, Vegan, Paleo, and Savoury recipes. Taking you from fridge/freezer to table.
Delicake focus on family, the home baker, entertainer and semi professional chef user experience, creating products that work beautifully for the growing number of no baking consumer trends, required to set recipes in the fridge or freezer.
Our Masters are an all in one solution creating recipes in three easy steps, saving you time and effort, they transport easily & present beautifully on any table.
Superior outcome for foodies
Delicake Masters will help you neatly construct your masterpiece for all eyes to admire and eat.
Kids will love helping – or taking over
Our Masters are perfect to bring out the "little could be chef", even if they are making a mess for you.
SHIPPING: Australia: $9.95 United Kingdom: from $7.30 AUD United States: from $25 AUD Worldwide: from $25.00 AUD
Shipping UAE: Saudi Arabia, Oman & Qatar will require a full P.O. Box address to ensure a successful delivery.
PATENT: Granted Australian Innovation Patent 2015100527 : Granted Australian Patent  2016214980 : Patent Pending PR China: Patent Pending United States